Pin To Win Contest

Congratulations Anna on winning your gorgeous Faviava homecoming dress!
You're gonna leave 'em breathless 💕!

Stay tuned for more Pin To Win Contests...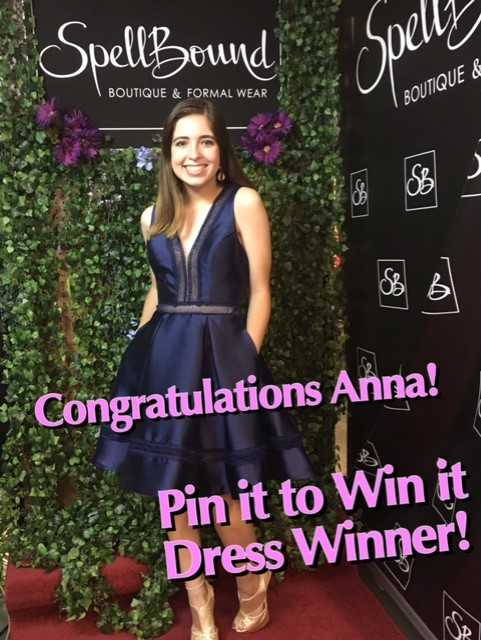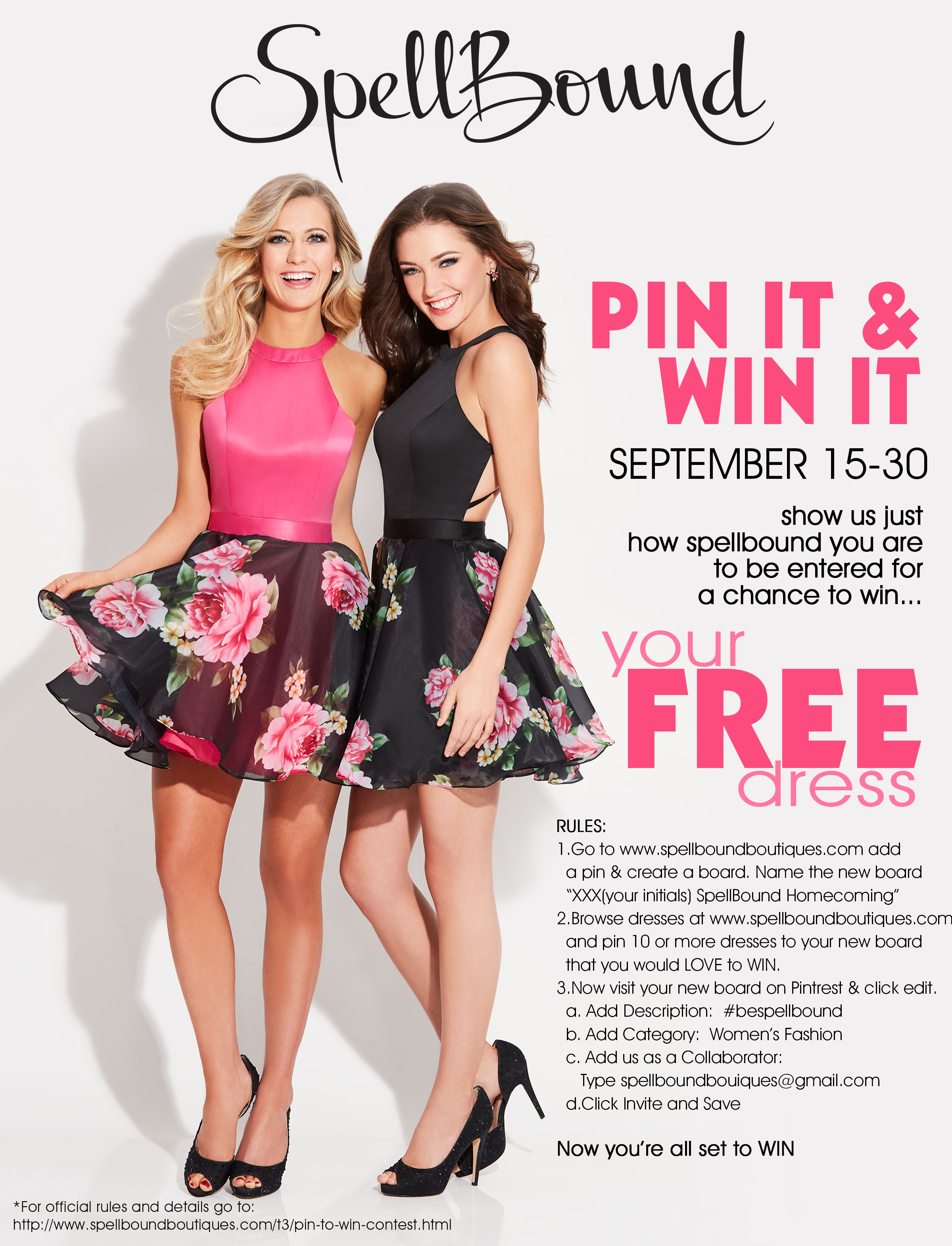 RULES:
Go to www.spellboundboutiques.com add a pin and create a board. Name the new board "XXX(your initials) SpellBound Homecoming"
Browse dresses at www.spellboundboutiques.com and pin 10 or more dresses to your new board that you would LOVE to WIN.
Now visit your new board on Pintrest and click edit.

Add Description: #bespellbound
Add Category: Women's Fashion
Add us as a Collaborator: Type spellboundbouiques@gmail.com
Click Invite and Save
Now you're all set to WIN
Contest details click here. http://www.spellboundboutiques.com/t3/pin-to-win-contest.html

Winner will be selected at random. SpellBound employees and their relatives are not eligible to win.
Winner will be presented with a $350 gift voucher to use towards a dress of their choice available at www.spellboundboutiques.com. Voucher must be redeemed before 10/31/17